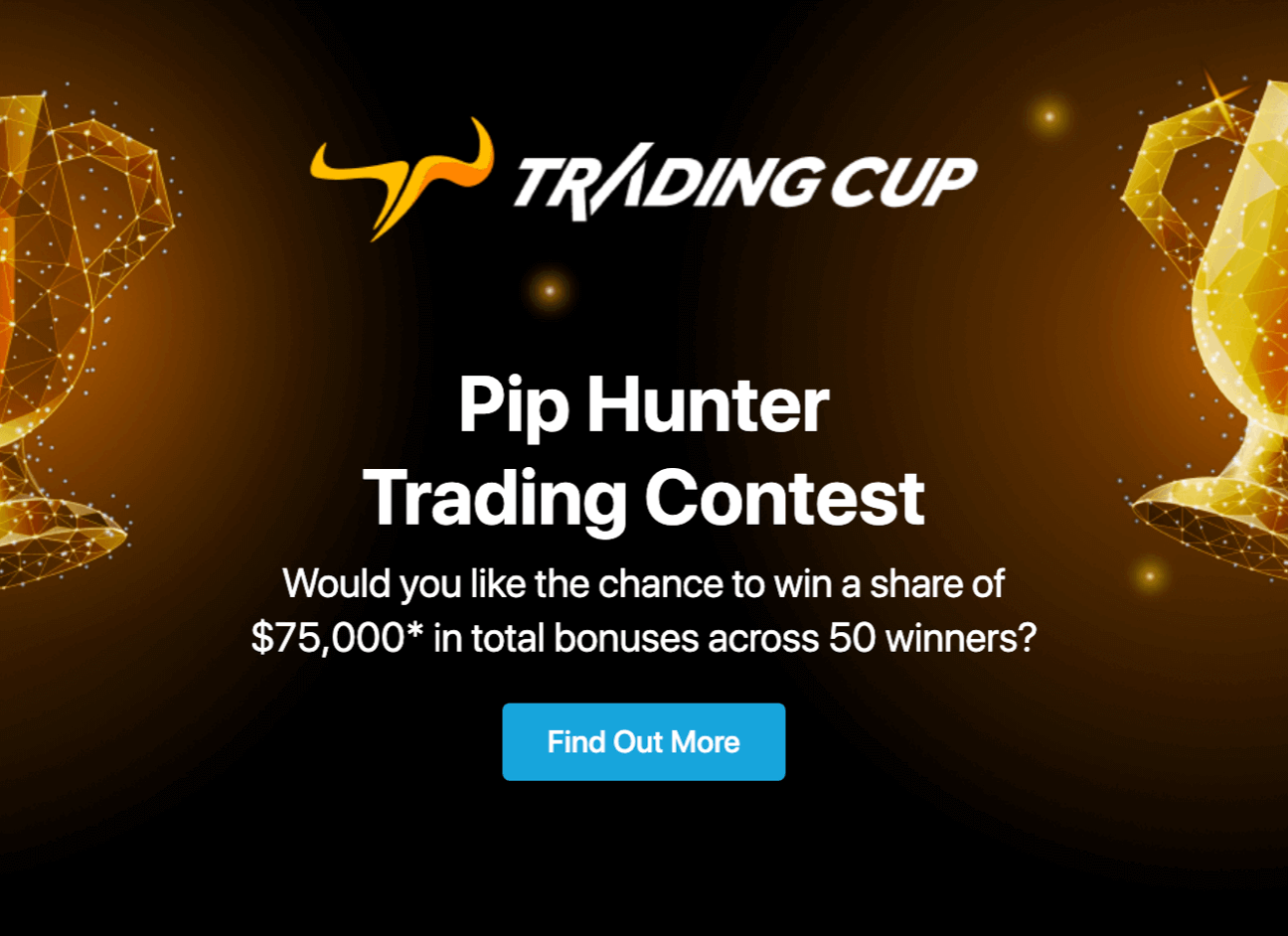 ACY Securities (TradingCup)
Contest name: 2023 Pip Hunter Trading Contest
How to join:
1. Open a live trading account (ACY LTD or ACY AU).
2. Deposit at least opening minimum of a chosen account (Standard – $50, ProZero – $200, Bespoke – $10,000).
Prizes:
1. $35,000 2. $15,000 3. $7,500 4. $3,500 5. $2,500 6. $2,000 7. $1,800 8. $1,500 9. $1,200 10. $1,000 11.-50. $100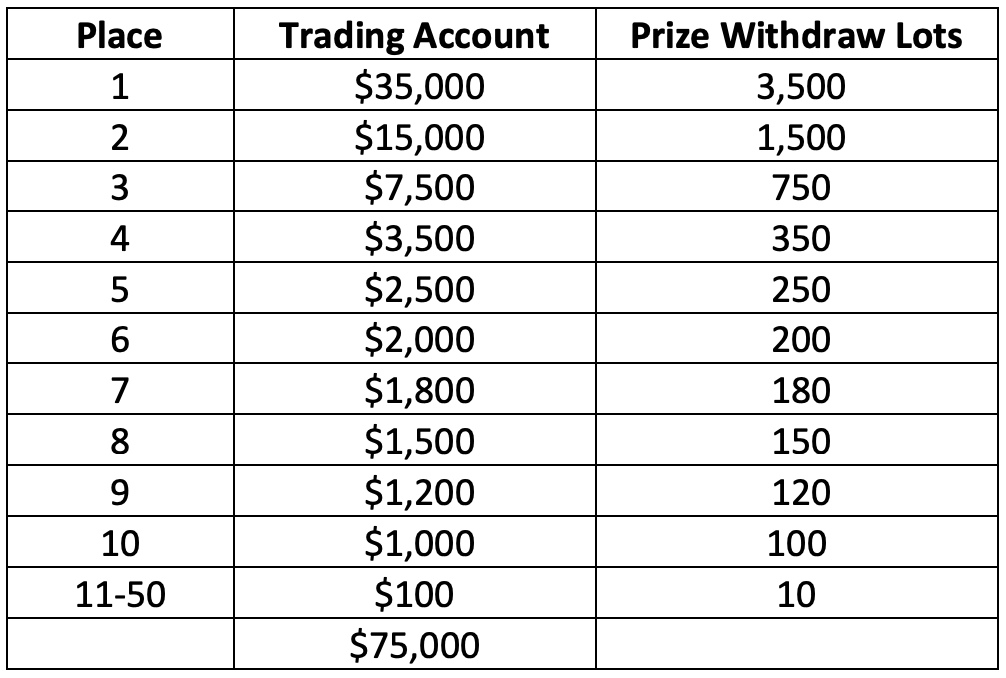 Goal: The final ranking is settled by the Artificial Intelligence Money Manager Ranking (AI-MMR) formula. The person with the highest AI-MMR score is the winner.
A D V E R T I S E M E N T
Description:
ACY Securities provides a big live competition with $75,000 bonuses in total. The received prizes can be withdraw after meeting trading volume requirements. You can opt-in multiple accounts to participate in the trading cup, however you will only be eligible to win once.
Information about the broker:
The competition is conducted jointly by ACY Capital Australia Limited (ACY LTD), an entity licensed in Vanuatu and ACY Securities Pty Ltd (ACY AU), an entity licensed in Australia.
Contest duration:1st March 2023 – 31st August 2023
Promotion Link
‹‹‹ back to the list
Do you recommend this promotion?

A D V E R T I S E M E N T

A D V E R T I S E M E N T