Graphically, the easiest way to identify a trend is through the distinct patterns formed by the price. When a trend occurs in a forex pair, price movements start to form peaks and valleys in the price chart, which you can visually identify very easily. Trend lines are one of the most common forms of technical analysis.
Different types of trends in the Forex market
Trends alert us to the overall direction in which prices are moving. The prices can move up, down or stay flat. If there isn't a current trend, prices will remain relatively the same; without changes in price, you may not be able to trade profitably.
Currency trends can be categorized into three types based on their direction: uptrend, downtrend and sideways trend. Trends can also be divided according to their duration: long term, short term and intermediate.
Uptrend
An uptrend signifies that the market is trending in the upward direction, creating a bullish market. A price rally is observed, with some periods of consolidation or movements against the prevailing trend. An uptrend is characterized by a positive rate of price change over time. The price movements on the price graph form a series of higher peaks and valleys.
The trends continue on until there are some changes in the conditions or value. If the general trend of the market is headed upwards, you need to be cautious about taking any positions that rely on the trend moving in the opposite direction.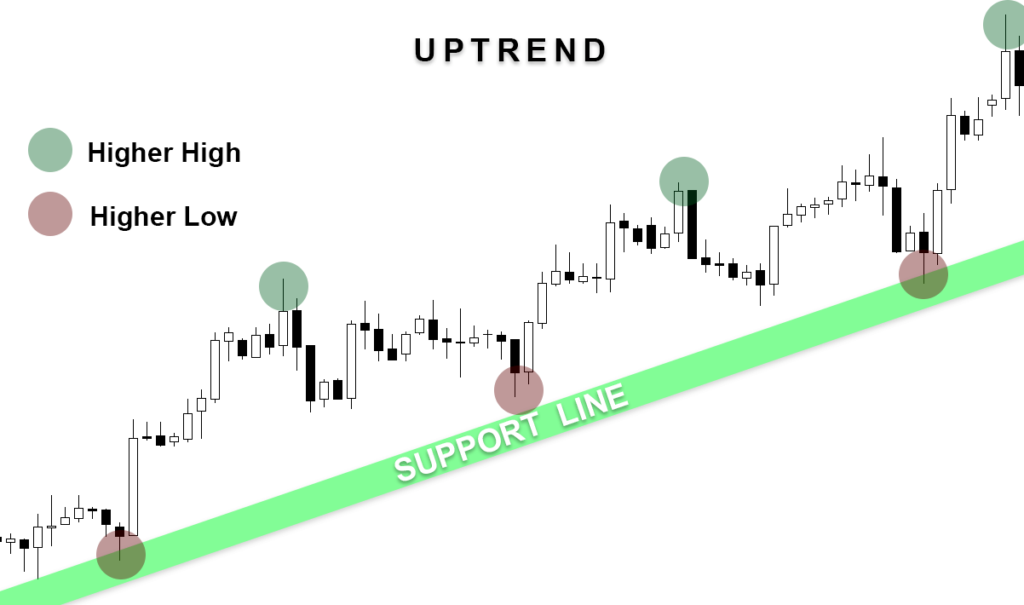 Downtrend
A downtrend in the forex market is characterized by a price decline, with some periods of consolidation or movements against the prevailing trend. Contrary to an uptrend, a downtrend results in a negative rate of price change over time, and signals the continuation of a downward move. The price movements indicating a downtrend form a series of lower peaks and valleys in the price graph.
The Forex market is not affected as much by downturns as other financial markets. As selling is such a common phenomenon in this market, it is fairly immune to downward trends in price. You trade one currency against another, which means something is always going up even in times of financial or economic turmoil.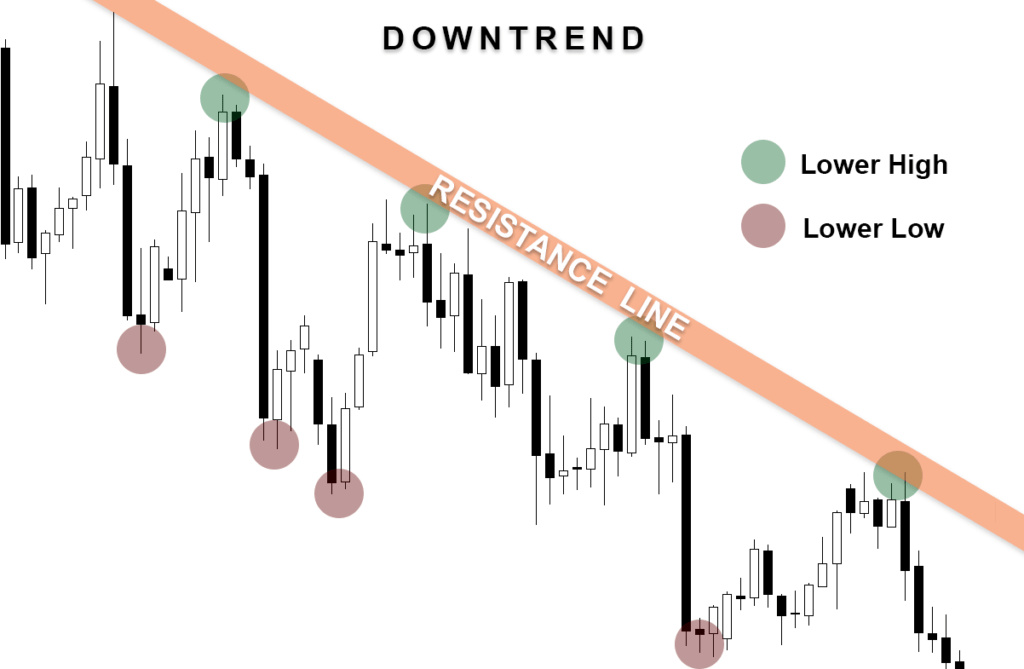 A D V E R T I S E M E N T