Discovery FX
Promotion name:Discovery Forex Bonus on Deposit Campaign
Bonus size:up to 30%
Minimum deposit required:$200
Maximum amount of bonus:$6 000
Bonus scheme: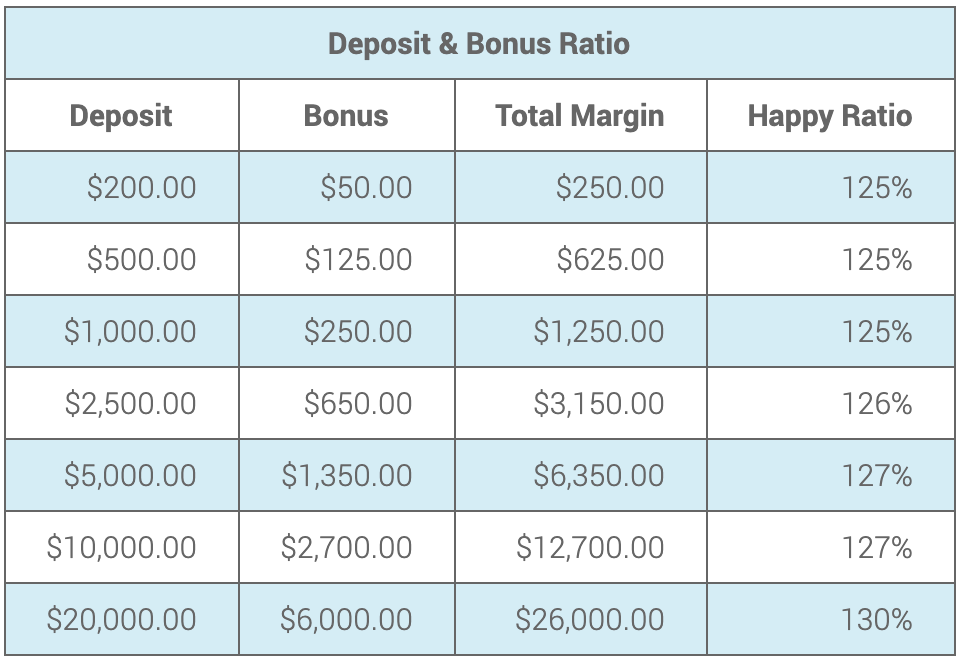 Withdrawal requirements:
Bonus cannot be withdrawn.
A D V E R T I S E M E N T
More information:
You can choose either Standard or Nano-spread account.
The leverage for this offer is fixed at 1:1000.
The bonus is valid 30 days.
Information about the broker:
Discovery Forex is a forex broker registered in Samoa.
Promotion valid:until 25th of December 2019.
Promotion Link
‹‹‹ back to the list
Do you recommend this promotion?

A D V E R T I S E M E N T

A D V E R T I S E M E N T