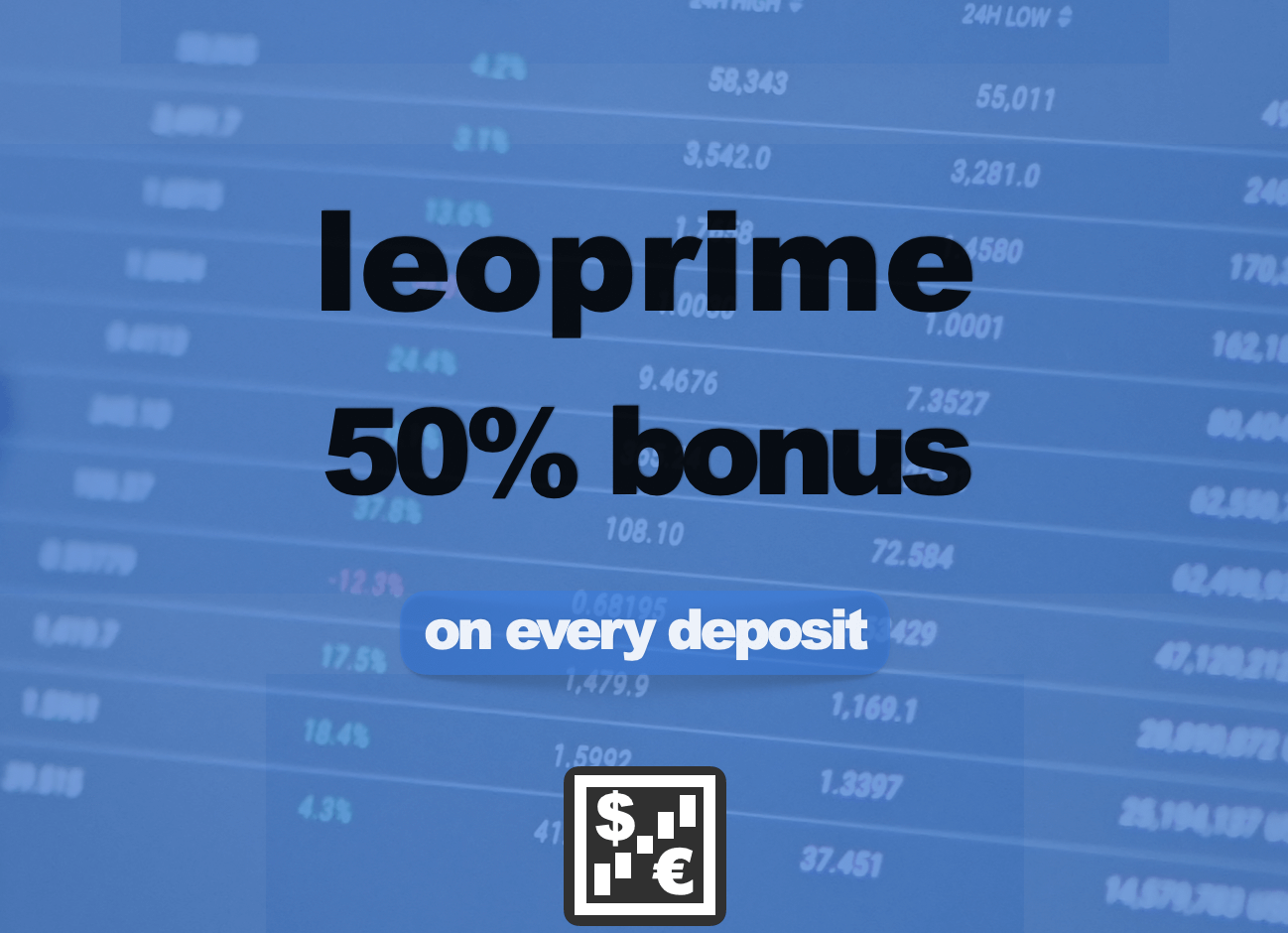 LeoPrime
Promotion name:Guaranteed 50% Bonus On Every Deposit
Bonus size:50%
Minimum deposit required:$200
Maximum amount of bonus:$2,000
Withdrawal requirements:
You can withdraw the bonus amount when you have traded the following number of lots:
Number of lots = Bonus amount in USD / 2
A D V E R T I S E M E N T
More information:
The bonus can be obtained for every deposit. The bonus will be valid 60 days. The maximum leverage is 1:300.
Information about the broker:
Leo Prime Services Limited is a company registered in Seychelles authorised by the Financial Services Authority (FSA). Leo Prime Services Limited registered in the Marshall Islands.
Promotion valid:until cancellation.
Promotion Link
‹‹‹ back to the list
Do you recommend this bonus?

A D V E R T I S E M E N T

A D V E R T I S E M E N T