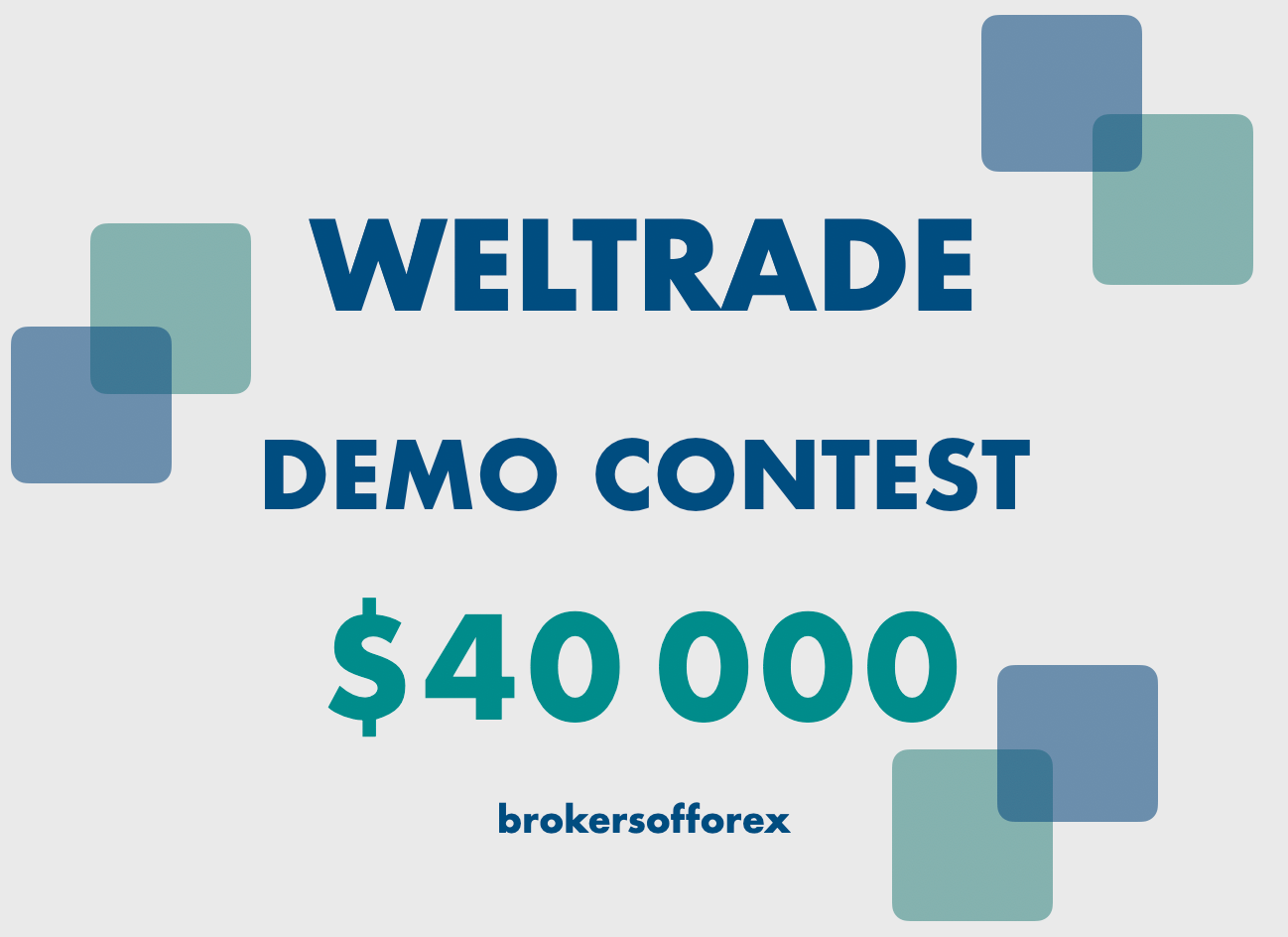 Weltrade
Contest name: Synthetic Instruments Demo Contest on MT5
Prizes:
1. $3 000
2. $2 000
3. $1 000
4. $750
5. $500
6-15. $100
16-50. $50
Goal: Get the highest balance.
A D V E R T I S E M E N T
Description:
Weltrade offers Demo Contest on MetaTrader 5 platform where you can trade synthetic trading instruments only. Traders can use GMI, GPI, GenX10, GenX20, GenX25. The competition total bonus prize pool is 40 000 USD and consists 4 stages (4 weeks), each stage has a prize pool of 10 000 USD.
Information about the broker:
Weltrade is operated by Systemgates Ltd, a company registered in Kingstown, Saint Vincent and the Grenadines.
Registration: from 09.10.2023
Contest: 16.10.2023 – 12.11.2023
Promotion Link
‹‹‹ back to the list
Do you recommend this promotion?

A D V E R T I S E M E N T

A D V E R T I S E M E N T