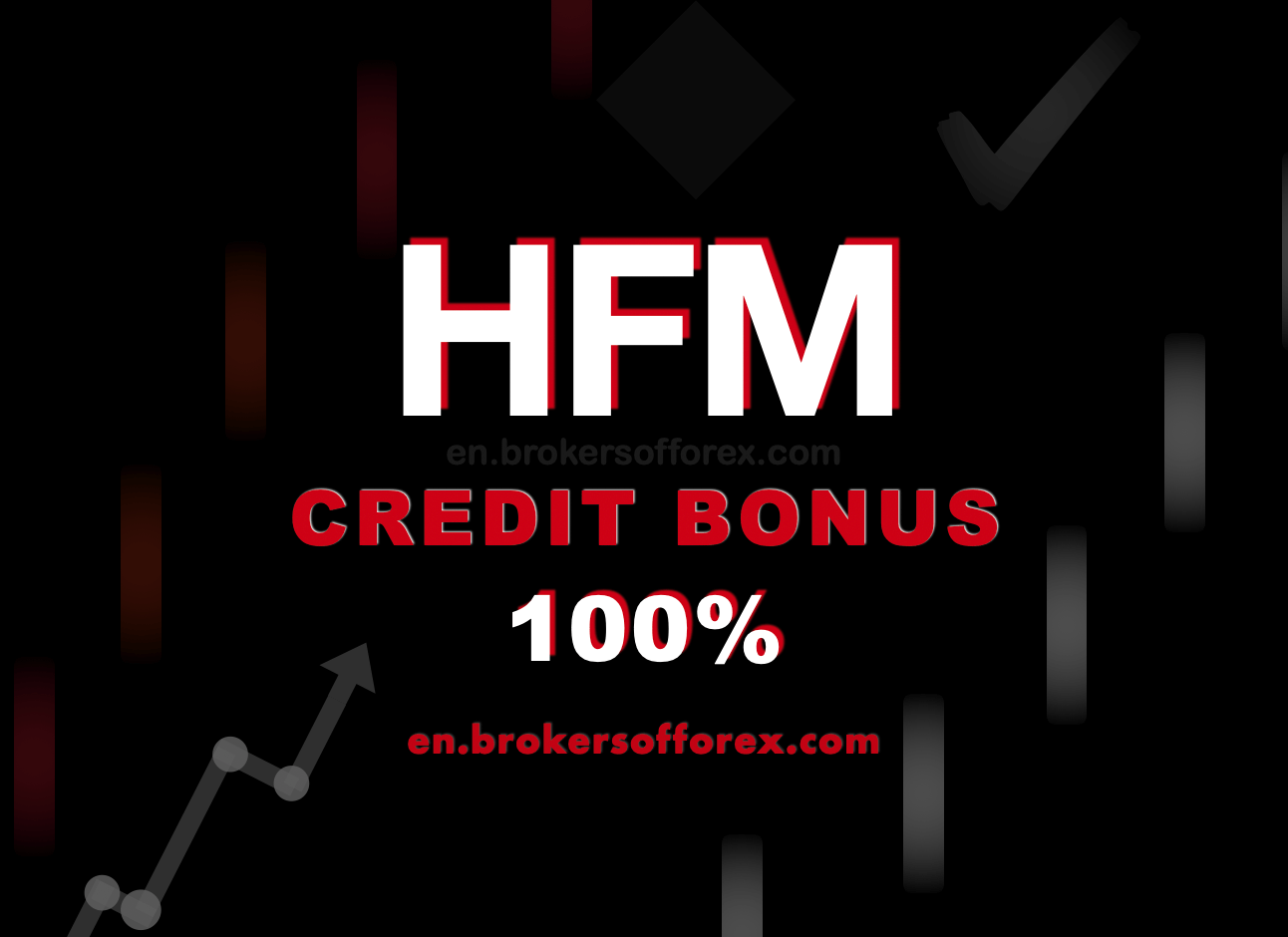 Promotion name:100% Credit Bonus
Bonus size:100%
Minimum deposit required:100 USD / 100 EUR / 30 000 NGN
Maximum amount of bonus:150 000$ / 150 000€ / 10 000 000₦
30 000 USD / 25 000 EUR / 3 000 000 NGN per trading account
150 000 USD / 150 000 EUR / 10 000 000 NGN for all customer's accounts
Note:This promotion is available to non-EU clients only.
Withdrawal requirements:
This bonus can be withdrawn when you meet requirements. In order to withdraw the bonus you have to execute a 1 lot for every 2 bonus dollars according to the following formula:
(Total Awarded Bonus Sum)/2 = Number of standard lots
For example to withdraw $200 received bonus you need to make 100 standard lots. Only trades that have a 3 pip difference between open and close price are counted towards the volume requirements. There is no time limit for the completion of the bonus volume requirements. After fulfilling the above conditions you must send an email to HFM support asking for the release of the bonus. You have three months in order to claim the bonus to be released.
A D V E R T I S E M E N T
More information:
This bonus is intended to increase the trading volume of the customer's accounts. The offer can be used to increase leverage. When clients make a withdrawal from their account, they will be subject to a proportionate removal of the bonus amount awarded. If volume requirements are not met and the equity of the account goes below the available bonus amount then the bonus is removed automatically by the system. In other words, if the Cash Equity (Equity – Credit Bonus) becomes zero or less, all previously awarded Credit Bonuses will be cancelled and withdrawn from the respective client's account. The 100% Credit Bonus offer only applies to Micro, Premium and Islamic account types.
Information about the broker:
HFM is operated by the HF Markets (SV) Ltd, a company incorporated in St. Vincent & the Grenadines and registered as an International Broker Company. HFM offers a lot of types of trading accounts suitable for all types of Forex investors. In addition, the broker provides a wide variety of trading platforms, financial instruments and attractive promo­tions. Broker review.
HFM bonuses:
100% SuperCharged Bonus can't be withdrawn, can't be lost, daily cash rebates of $2/lot
100% Credit Bonus withdrawable, can't be lost
30% Rescue Bonus can't be withdrawn, losable
Duration:until cancellation
Promotion Link
‹‹‹ back to the list
Do you recommend this promotion?
A D V E R T I S E M E N T

A D V E R T I S E M E N T