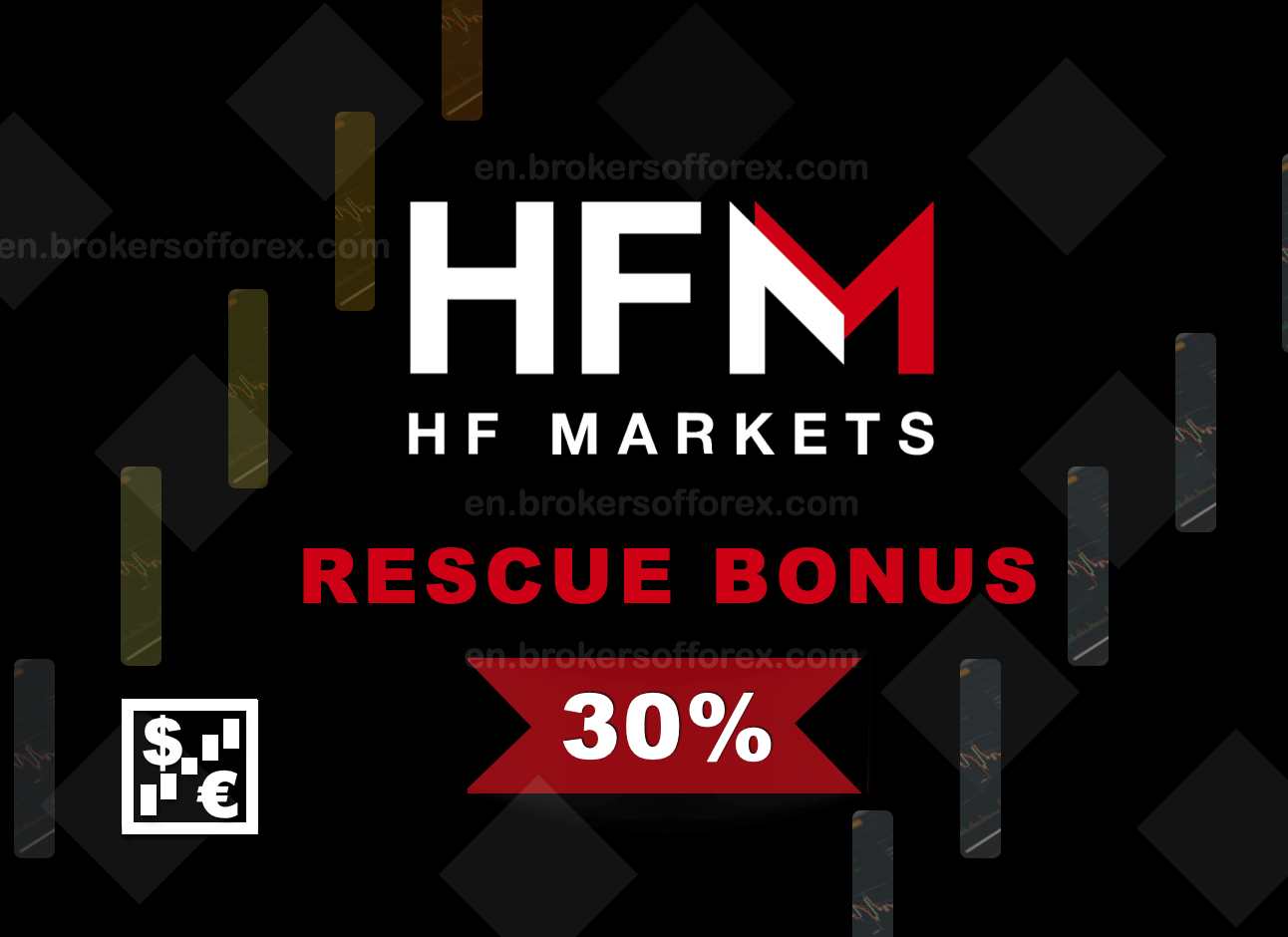 Promotion name: 30% Rescue Bonus
Bonus size: 30%
Minimum deposit required: 50 USD / 40 EUR
Maximum amount of bonus: 7 000 USD / 5 000 EUR
Note: This promotion is available to non-EU clients only.
Withdrawal requirements:
The 30% Rescue Bonus cannot be withdrawn under any circumstances. When a client makes a withdrawal from their account, they will be subject to a proportionate removal of the bonus amount awarded. For example if a client withdraws 100 USD from their account, 30 USD of the bonus will be deducted automatically.
More information:
This bonus promotion is intended to protect accounts from drawdown periods. The bonus can be lost with no limitations and also be used as margin. The 30% Rescue Bonus is available for new and subsequent deposits, but the maximum total amount of the bonus is 7 000 USD/ 5 000 EUR.
A D V E R T I S E M E N T
Additional Stop Out Rewards:
If you reach Stop Out Limit, then you will be entitled to an additional 30% 'Stop Out Rewards' bonus on subsequent deposits made into your account. The maximum cumulative Stop Out Rewards that can be claimed is $3 000/€2 000. In order to claim the bonus you must email HFM your relevant Trading Account number.
Information about the broker:
HFM is operated by the HF Markets (SV) Ltd, a company incorporated in St. Vincent & the Grenadines and registered as an International Broker Company. In European Union the broker is operated by the HF Markets (Europe) Ltd a company authorised and regulated by the Cyprus Securities and Exchange Commission. HFM offers a large selection of accounts: Micro (from 5$), Premium (from $5), PAMM Premium (for investors and managers), Zero Spread (with very low spreads), HFcopy (for strategy providers and followers) and Islamic (swap free). HFM provides various promotions such as 100% SuperCharged Bonus, 100% Credit Bonus, Loyalty Program and much more. Broker review.
Promotion valid: until cancellation.
Promotion Link
‹‹‹ back to the list
Do you recommend this promotion?
A D V E R T I S E M E N T

A D V E R T I S E M E N T