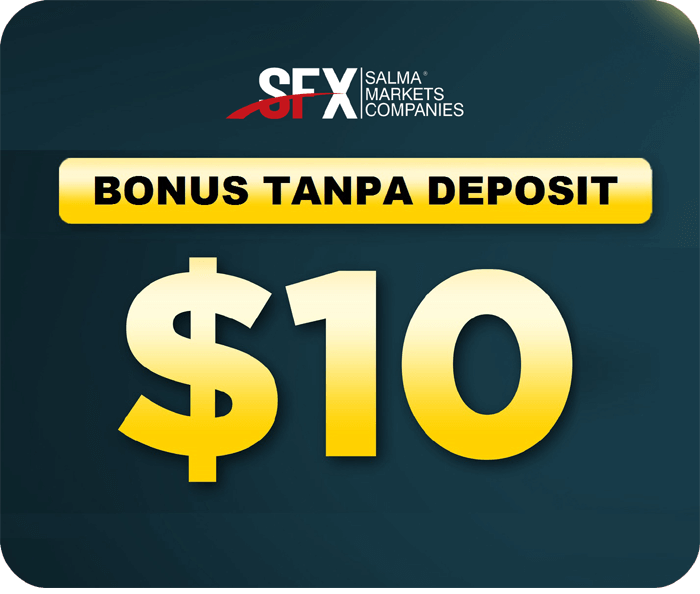 SFX
Promotion name: Trading Bonus Promo Without Deposit (Promo Bonus Trading Tanpa Deposit)
Note: The bonus is available to Indonesian clients.
Bonus amount: 10 USD
How it get:
1. Join SFX on SFX Trader Mobile Apps mobile apps.
2. Customer can claim $10 bonus by clicking BONUS button in Client Area.
3. A new account will be created and $10 bonus will be automatically deposited into the balance.
Withdrawal requirements:
You can withdraw a profit up to $20 after trading 5 lots.
A D V E R T I S E M E N T
More information:
SFX to celebrate its 9th Anniversary offers the 10$ No Deposit Bonus. You can use the bonus for 30 days period.
Information about the broker:
Salma Markets Companies Corp is a company incorporated in St. Vincent & the Grenadines.
Promotion valid: until 31st December 2023.
Promotion Link
‹‹‹ back to the list
Do you recommend this bonus?

A D V E R T I S E M E N T

A D V E R T I S E M E N T