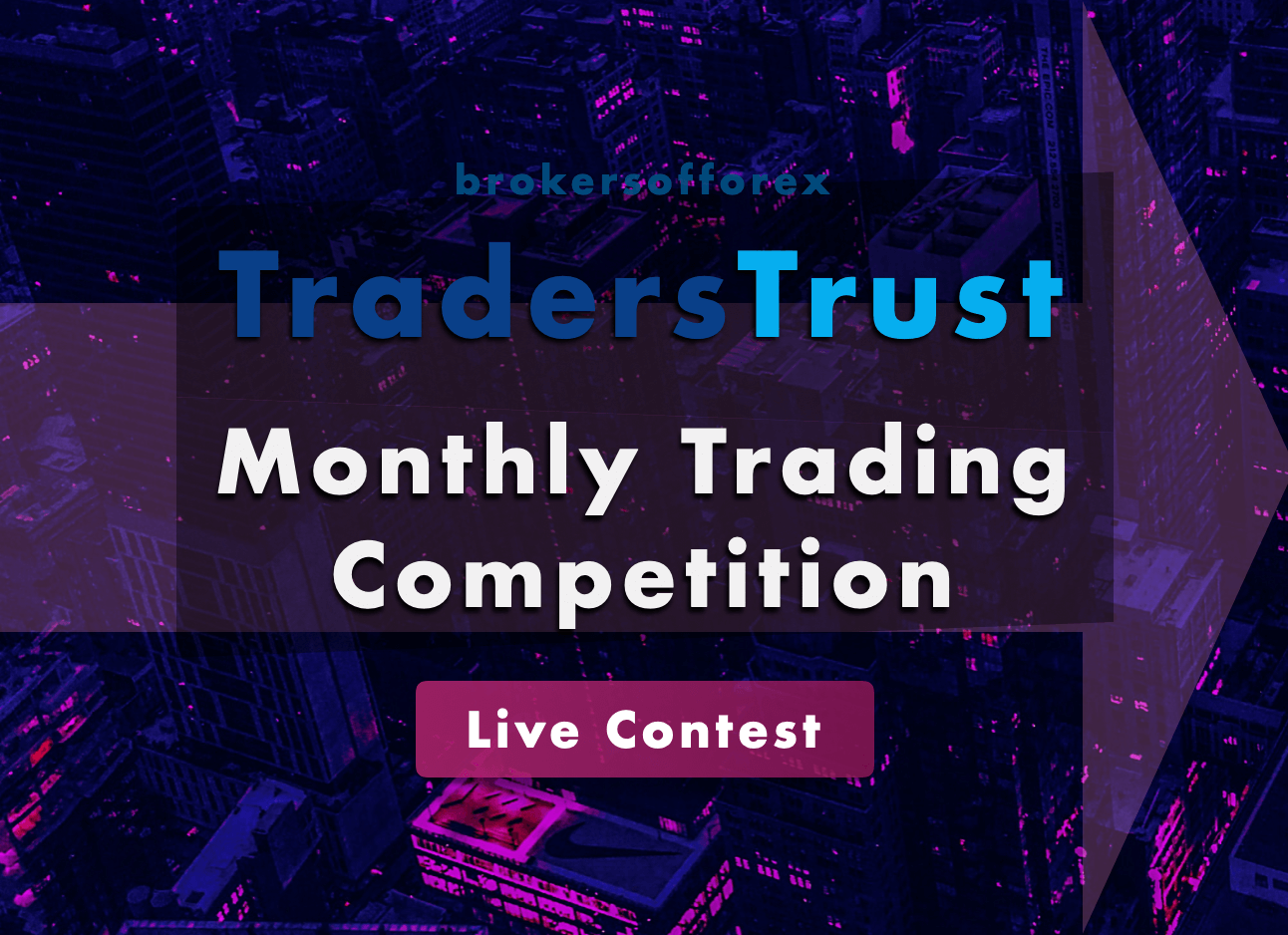 TradersTrust
Contest name: Monthly Trading Competition
How to join:
1. Open a Classic Account.
2. Enter your Classic Account in the contest from the competition tab in your Secure Area.
3. Make a deposit of USD 300 or more.
4. Start trading.
Prizes:
1. 5,000 USD
2. 2,000 USD
3. 1,500 USD
4. 1,000 USD
5. 500 USD
Goal: Reach the highest profit percent.
A D V E R T I S E M E N T
Description:
TradersTrust offers a live contest to all traders that deposit at least 300 USD or the equivalent in EUR/JPY/GBP. Each month the top 5 traders get prizes of total value $10,000. Your profit earned during the competition and the cash prizes are fully withdrawable. Only verified Classic accounts are eligible to participate in this monthly contest. You can use all available instruments for trading, as well as use Expert Advisers (EA). The leverage is up to 1:3000.
Information about the broker:
TTCM Traders Capital Limited is a company incorporated in Bermuda.
Contest duration: monthly, until 30th June 2023.
Promotion Link
‹‹‹ back to the list
Do you recommend this promotion?

A D V E R T I S E M E N T

A D V E R T I S E M E N T